Rechargeable Selfie Ring Light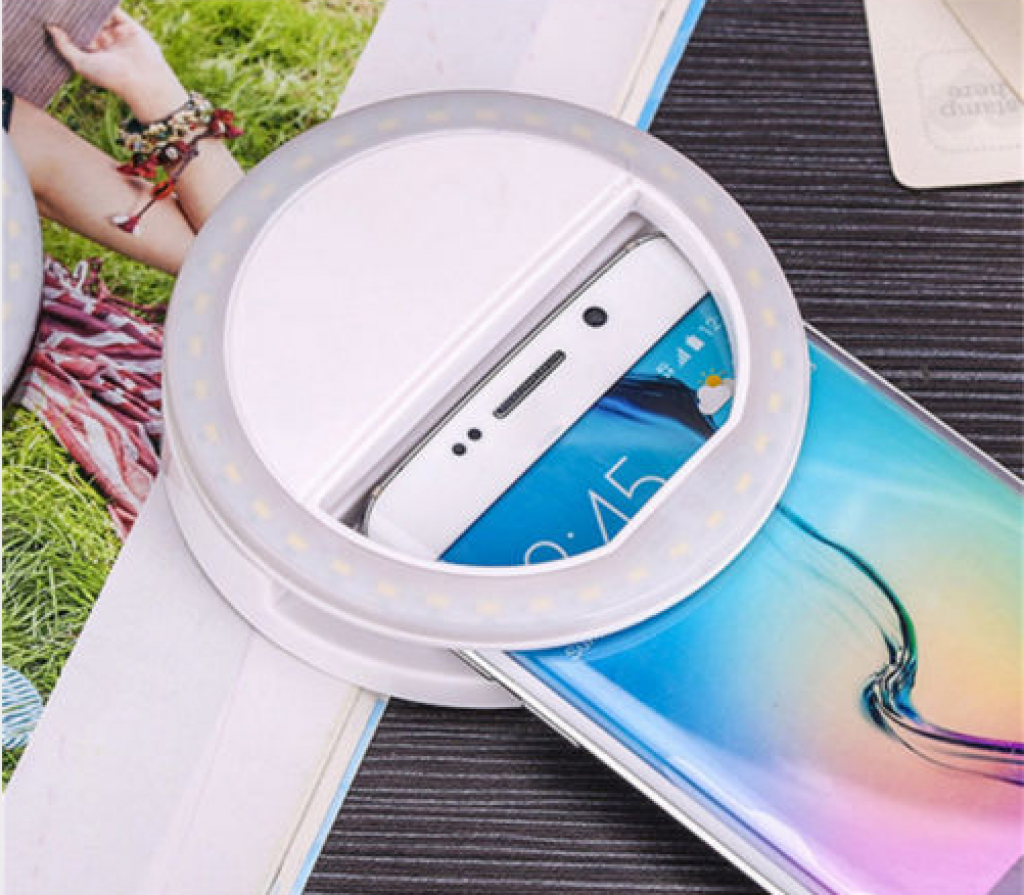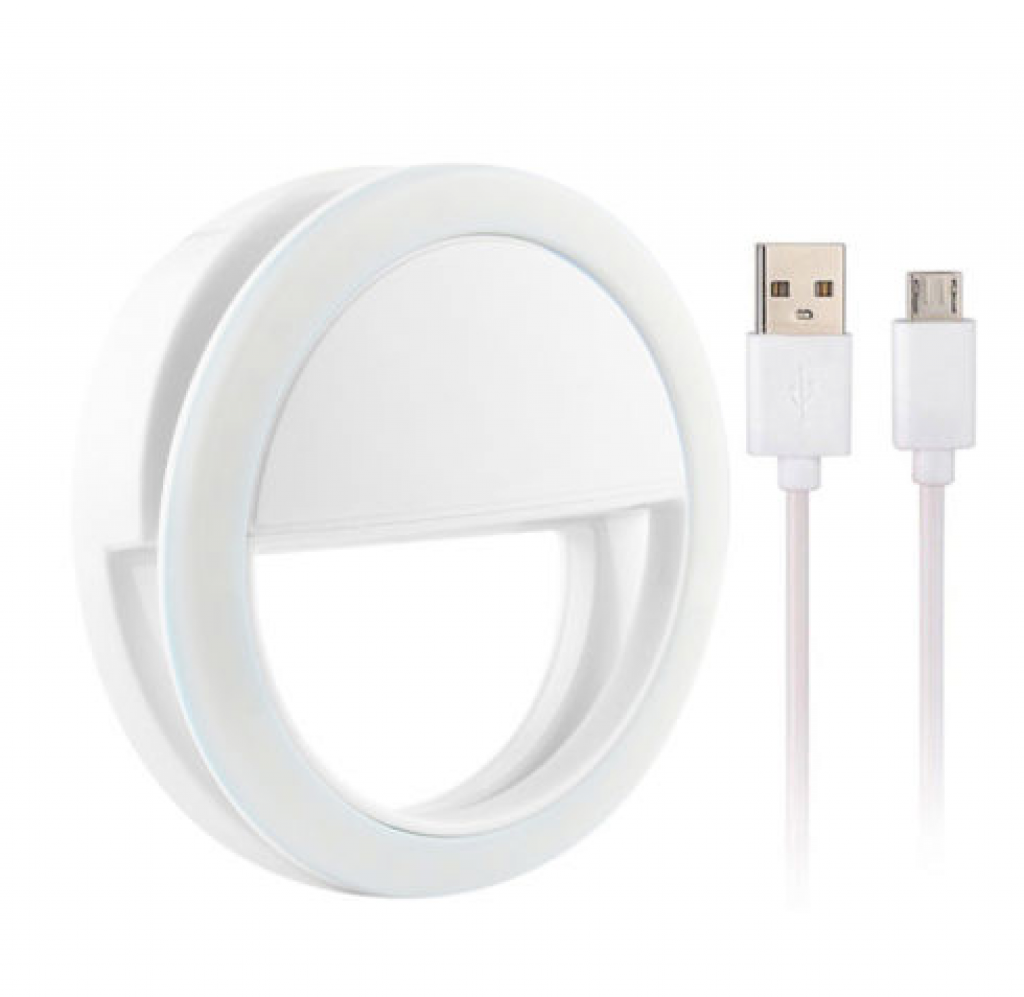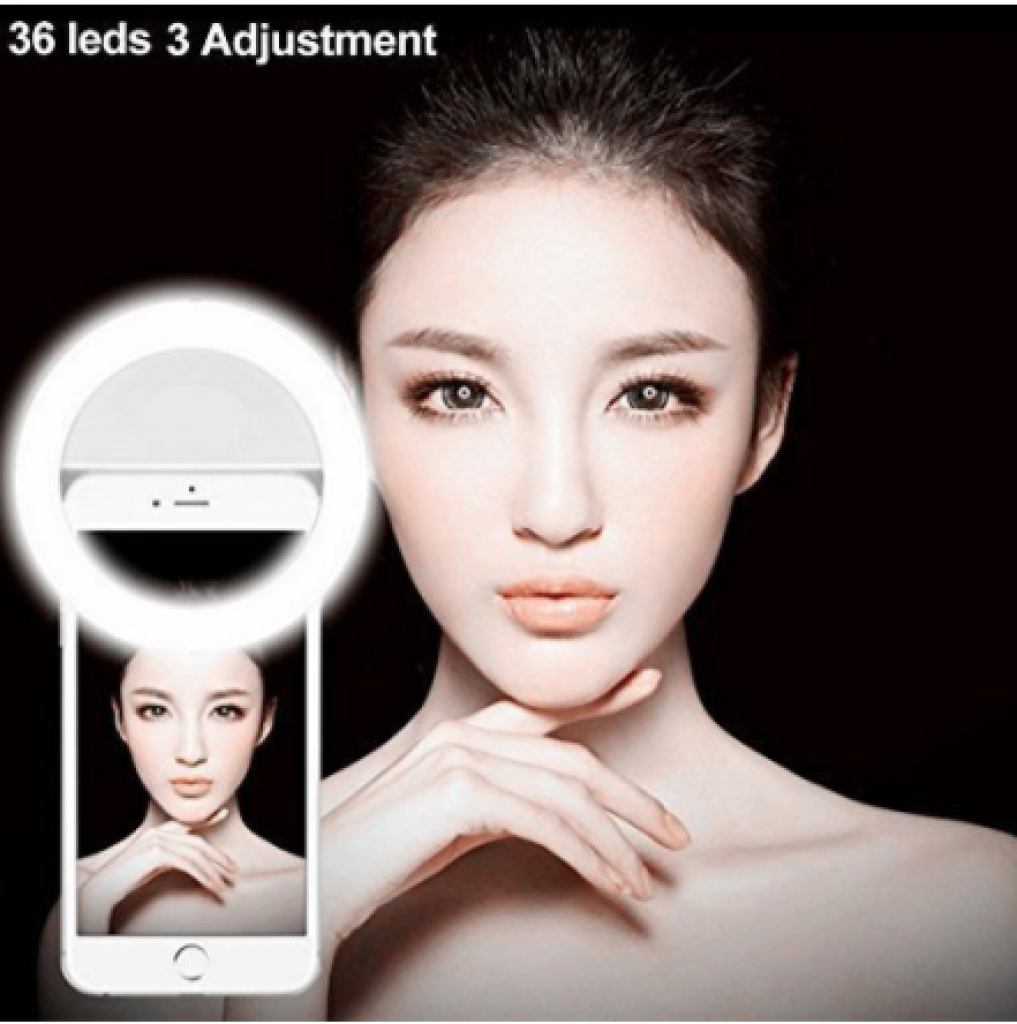 LEADPO RECHARGEABLE 3 BRIGHTNESS LEVELS: Take selfies anywhere, dark night clubs, Parties, Camping etc. With this rechargeable selfie ring light we will never have to worry the dark environment again. With 3 different levels of brightness, you'll find the perfect lighting needed for your photos.

COMPACT AND LIGHT WEIGHT: Pocket sized and extremely compact, it will not take much space in your bag. Take it with you anywhere you go and record all happy moments in your life!

MAKE YOUR LIFE EASIER: No more worry about replacing batteries; No more worry about finding the perfect lighting; You will be able to make videos at night or take great selfies in dark areas; you can use it with your rear camera to have high fidelity photos; you can also use it as torch, emergency light, making up light and even more!

COMPATIBLE WITH ALL SMARTPHONES: iPhone 6 plus, 6s, 6, 5s, 5, 4s, 4; Samsung Galaxy S6 Edge, S6, S5, S4, S3 and Note 5, 4, 3, Sony, Motorola. Unlike the Lumee light phone case which only fits an iPhone 6, this light clips on most phones.

100% Money Back Guarantee: Who hasn't taken a selfie and ever said I wish I had more light? Well, this little camera ring was made for that. If you're not happy with it for whatever reason, we guarantee a new replacement or full refund without any hassle.
Precio $10.99
Rechargeable Portable Selfie LED Ring Fill Light for iPhone Android Phone Camera in Color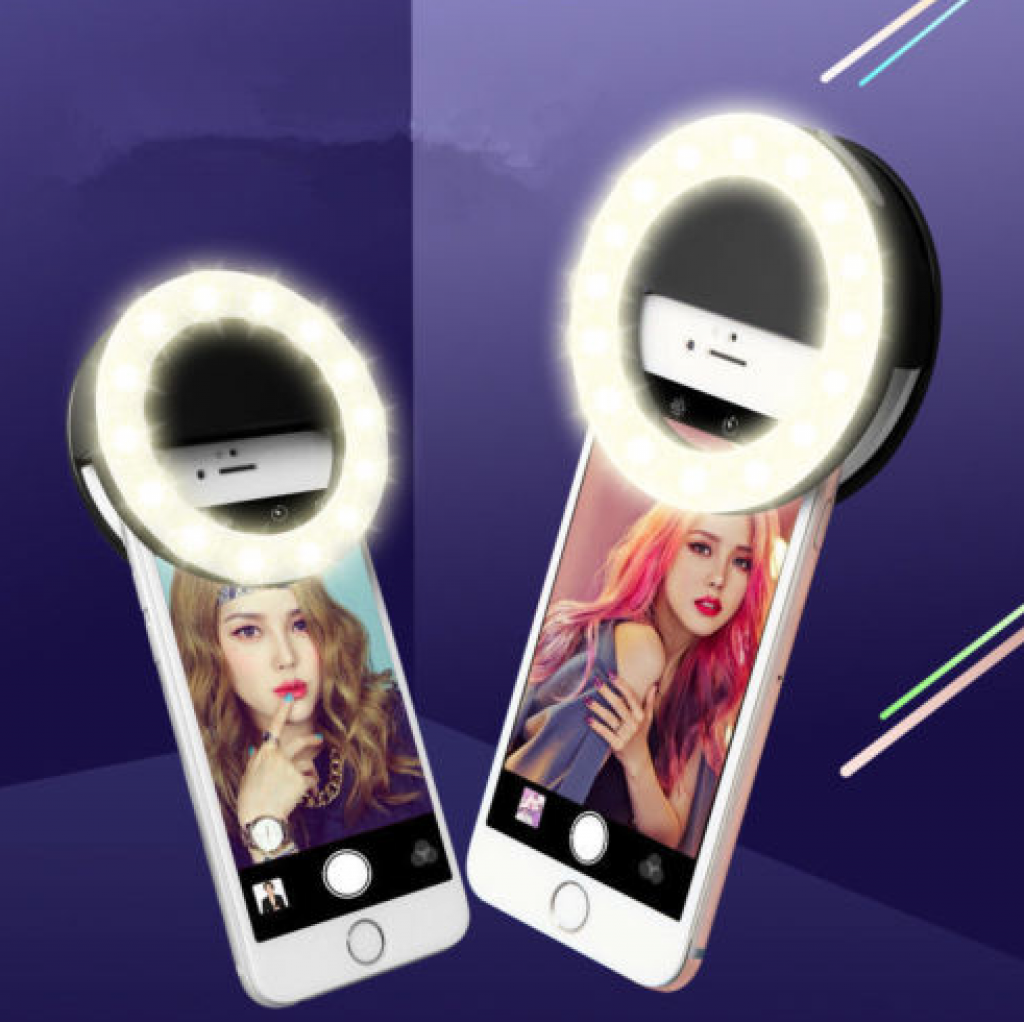 Rechargeable Lithium battery capacity:200mA
Wattage : 5W
Quantity of the LED Chips : 36Pcs
4 Lighting Modes , suitable for different places
Size : 8.5*8.5CM
Max Thickness of the phone : 1.7cm
Product Features
Light Weight , Portable ,Rechargeable , more convenient for use
Brightness adjustable gradually apply to more scenes
Clip-on , easy to install , fit for most smart phone
4 Colors for choice
Package Includes : 
1x Selfie Light Ring
1x USB Cable
Oringinal Package
Precio: $9.89
Selfie Portable LED Ring Fill Light Camera Photography for iPhone Android Phone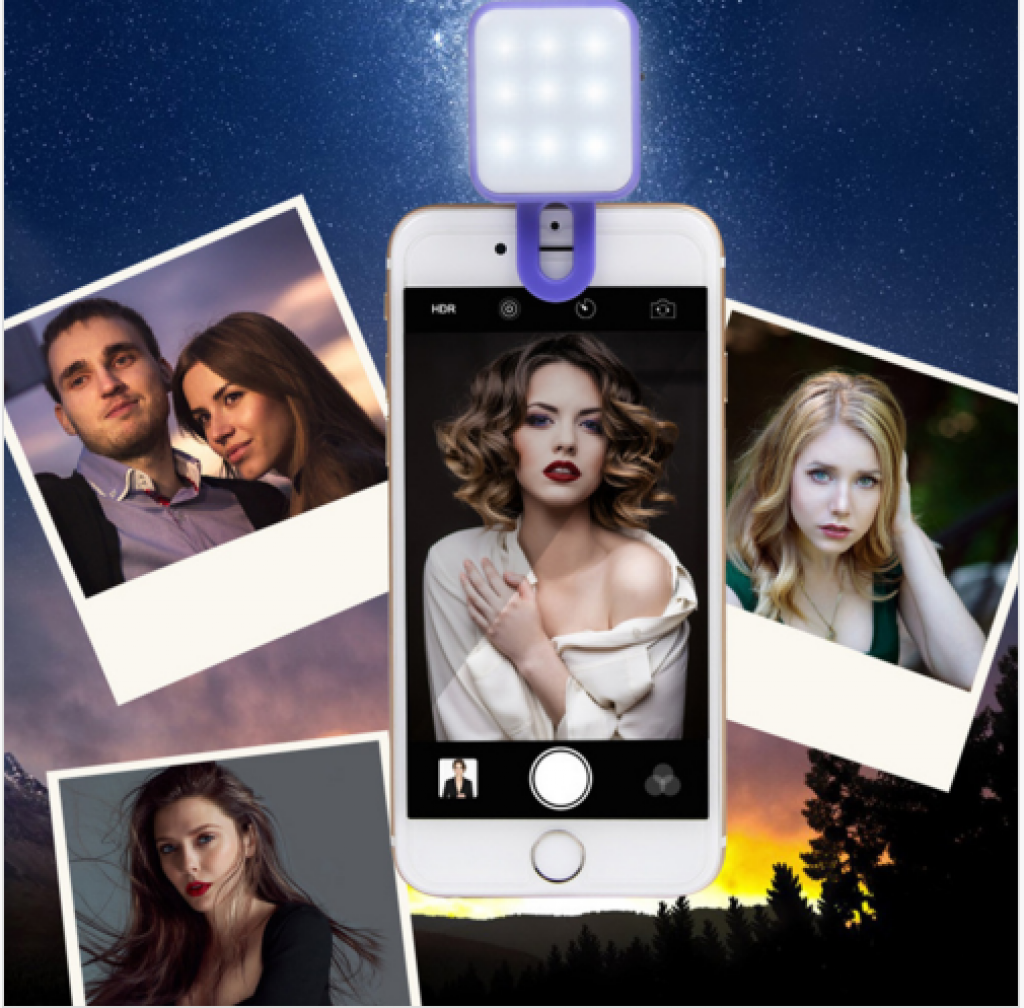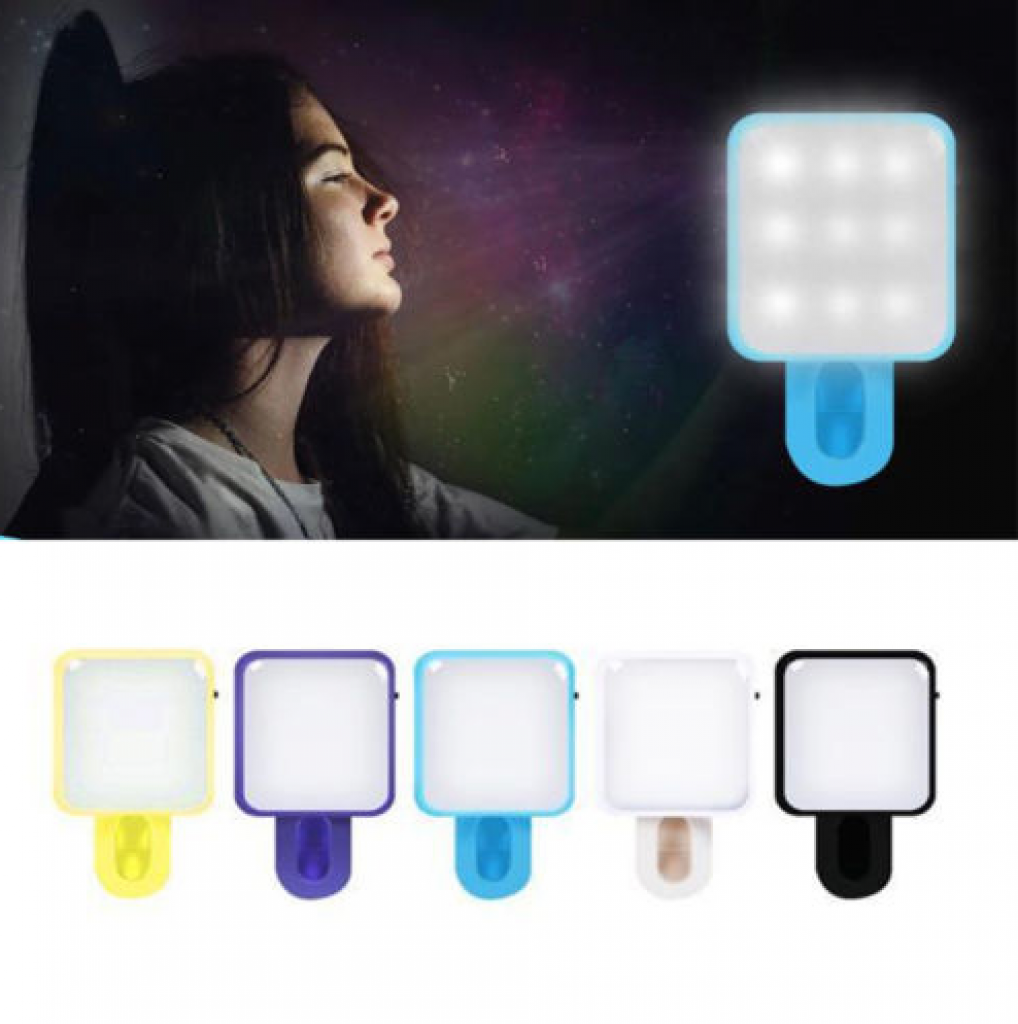 Specifications:
Model:RK 10
Product size: Approx.3*3.5*1cm
Standby time:9 hours
Working time:3 hours
LED:3W
Battery capacity:200mAh
Working time:3 hours
Brightness control:Band2
Color:Purple,Blue,White,Black
Features:
100% brand new and high quality.
High-end quality material, exquisite design, safe.
Can be used as an emergency light.
Pocket size,lightweight,durable.
Selfie ring light For iPhone and android mobile phone.
Package includes:
1x LED light
1x Charging cable
1x Clip
Precio: $2.89
Illuminated Phone Case for Iphone 6 6S 7 Plus &  Samsung Selfie Led Light Cover Great Gift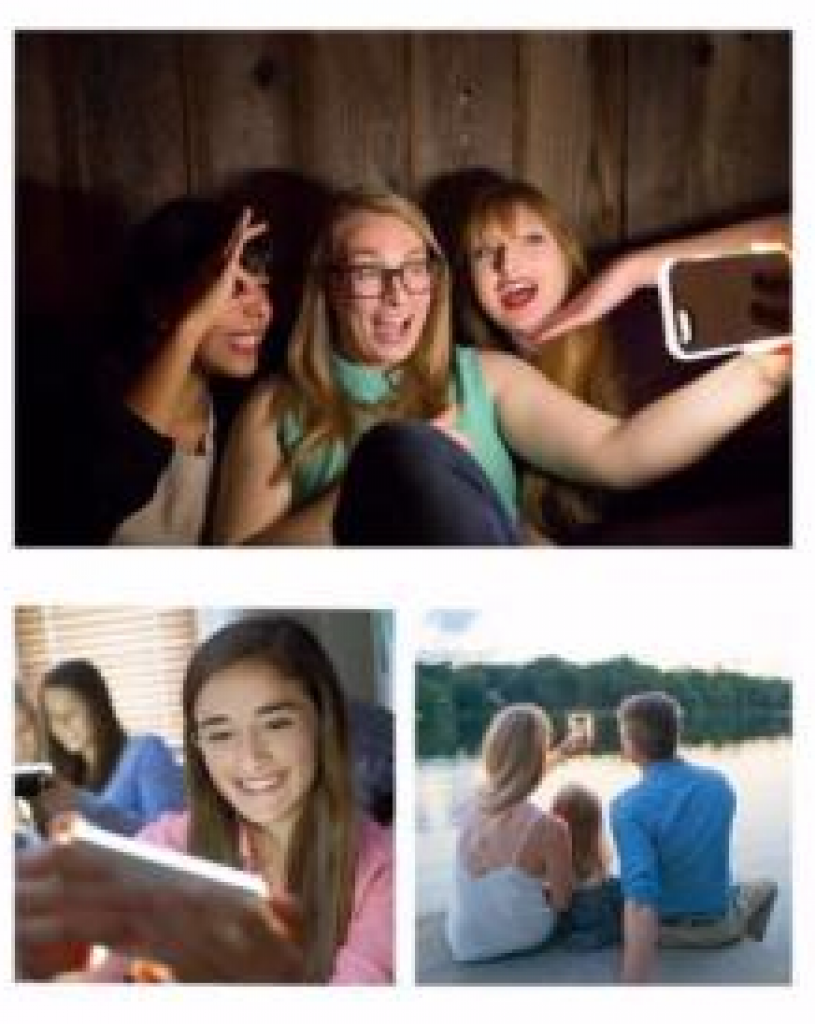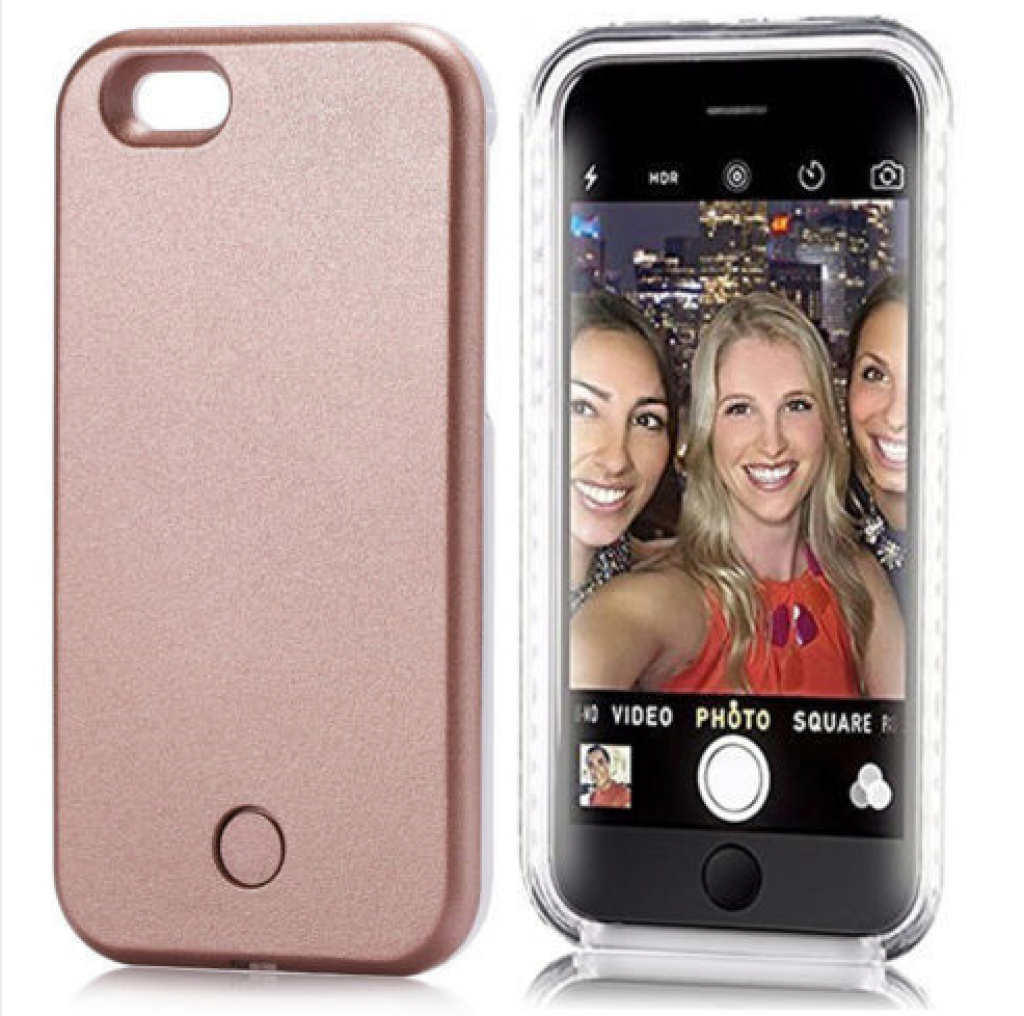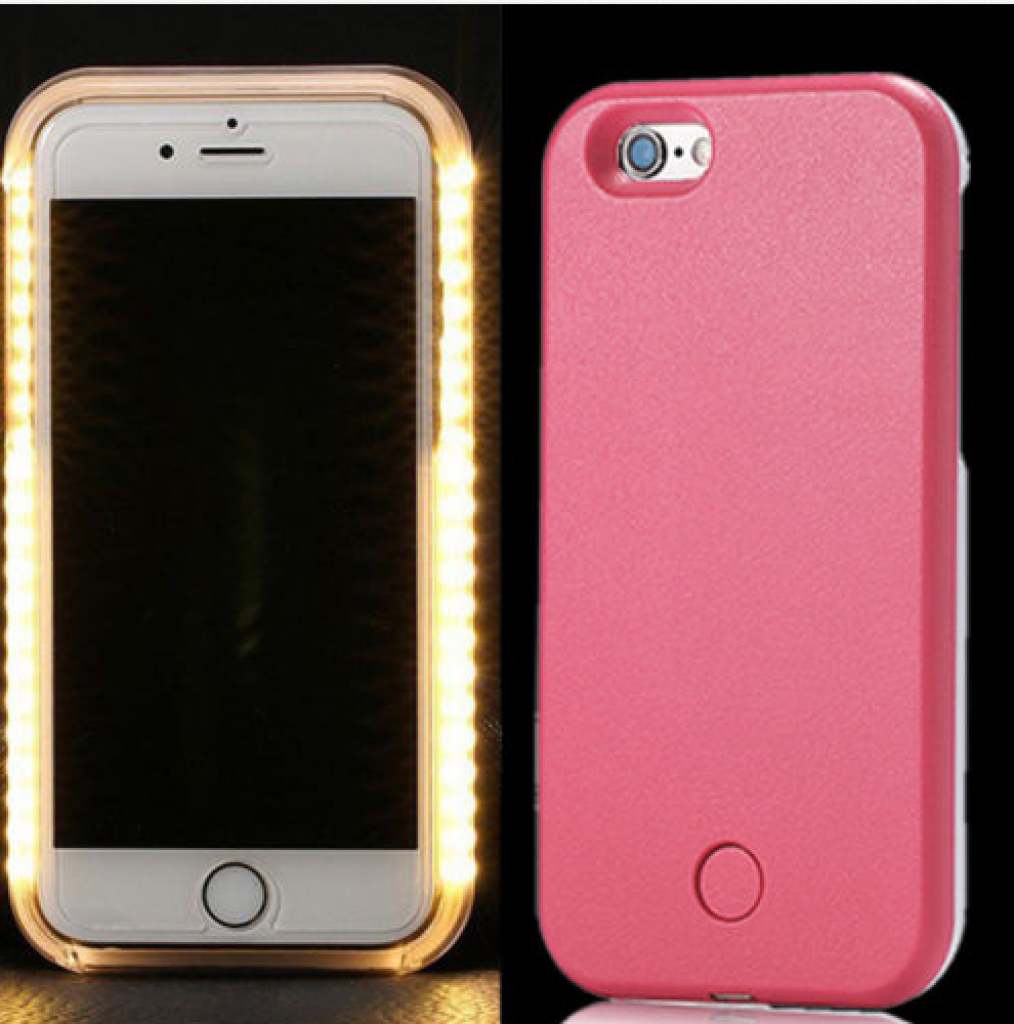 Luminous Case for iPhone & Samsung
Light at the tip of your fingers.
Perfect lighting is just a click away with an easy on/off switch.
package include:
1* cable
1* case
1* use menu
Precio: desde $7.99 a $12.99
Modelos de Iphone Compra aquí: ebay.com
Modelos de Samsung compra aquí :ebay.com
Bestlight 48 LED Camera Macro Ring Light With 6 Adaptors Rings – 3200K-6500K
Can be used to shoot at a very close distance, esp. for the clinical dental photography

Can be adjusted to semi or full light and the light remains stable

The flash can be used continuously up to 1.5 hours

Six kinds of adapter rings are included to meet the requirements of different caliber camera 49mm/1.92in, 52mm/2.04in, 55mm/2.16in, 58mm/2.28in, 62mm/2.44in, 67mm/2.63in

Effective Distance: 3cm-100cm

Fits 49mm, 52mm, 55mm, 58mm, 62mm or 67mm Lenses For The Canon Digital EOS Rebel SL1 (100D), T5i (700D), T4i (650D), T3 (1100D), T3i (600D), T1i (500D), T2i (550D), XSI (450D), XS (1000D), XTI (400D), XT (350D), 1D C, 70D, 60D, 60Da, 50D, 40D, 30D, 20D, 10D, 5D, 1D X, 1D, 5D Mark 2, 5D Mark 3, 7D, 6D, Nikon D5300, D5000, D3000, D3200, D5100, D5200, D3100, D7000, D7100, D4, D800, D800E, D600, D610, D40, D40x, D50, D60, D70, D80, D90, D100, D200, D300, D3, D3S, D700 Digital SLR Cameras
NOTE: Led Macro Ring Light Only. Camera is NOT included.
Precio: $15.95
Prueba Amazon Prime Gratis por 30 días con la siguiente promoción:

Luego de los 30 días sólo pagas $10.99 al mes. Puedes cancelar en cualquier momento. Conoce más de los beneficios aquí: Amazon Prime