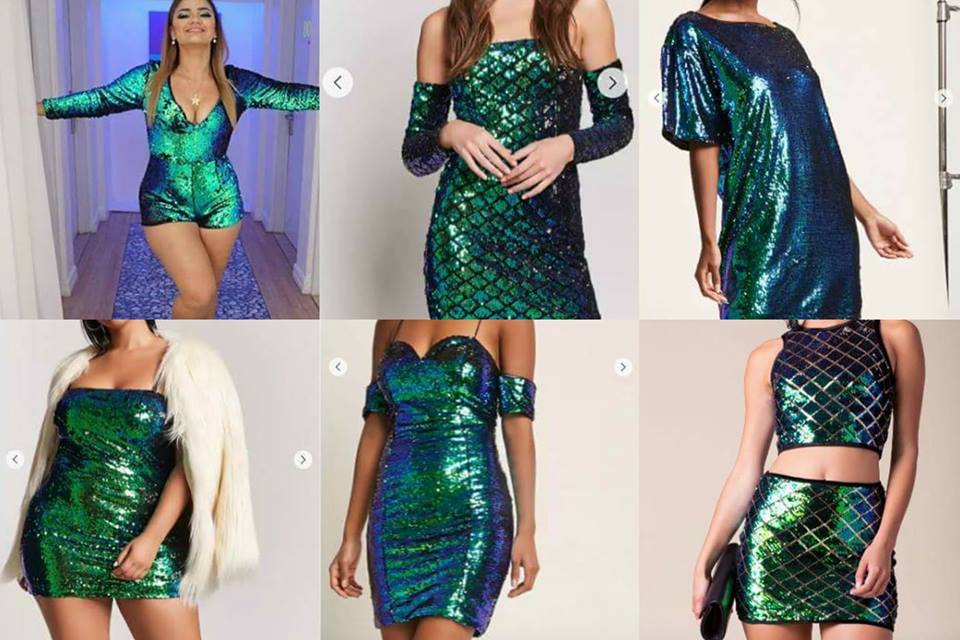 New Years Eve Style: Dresses, Tops and Rompers
Find your New Years Eve's Style with these green sequin dresses, tops and rompers. Just click on your favorite to shop at the belonging store. Available while it last.
Encuentra tu estilo para despedir el año con estas piezas de lentejuela verde: vestidos, blusas o "rompers". Sólo haz click en tu favorito para comprar en la tienda que le corresponde. Disponibles mientras duren.